Thanks to my reader Nancy for contacting me about this topic! She said she was watching the Olympic games in Sochi and was inspired to plan a trip to Rio for the next event. So, she wanted to know how you could accomplish it for a family of five with the help of miles. First, the bad news. It is virtually impossible to redeem that many award tickets when it comes to a major event like the Olympics.
You'll be fortunate to get one or two at most. Also, Rio is an extremely popular destination, so flexibility is crucial. Once I tried to find two award tickets there for just my husband and myself and could not come up with anything. There were plenty of flights to Rio, but nothing back to USA.
Now, onto the good news. Provided you are extremely flexible with your plans, it is possible for a regular family to get enough or close to enough miles to get there with the help of credit card bonuses. So, this is what I put together. We will  mostly be working with AAdvantage   program. We are interested in off-peak economy redemption to South America, which runs only 20000 miles each way. The dates are  March 1- May 31, August 16-November 30.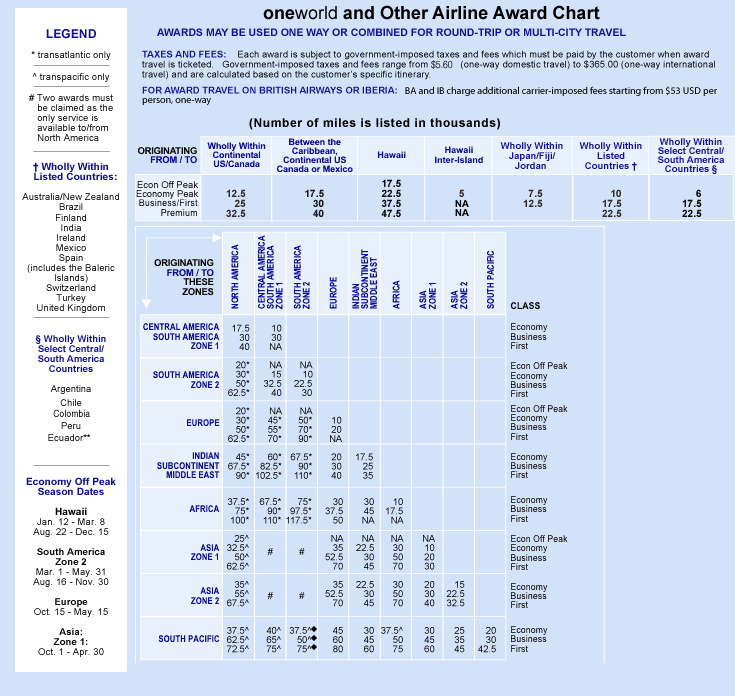 The cards, none pay me commission:
CITI AAdvantage visa You get 50000 miles after $3000 spent in 3 months, annual fee waived. Listed in my "Best deals" page. Each spouse has to get one in his/her name.
US Airways Barclaycard  You get 40000 miles after your 1st purchase, annual fee is $89, not waived. Link in my "Best deals" page. Each spouse has to get one in his/her name.
Alaska Airlines Visa Signature You get 30000 miles after your 1st purchase,  $75 annual fee not waived. There is a chance you may get approved for a lower version with a smaller bonus.    Only one application is needed. CLICK HERE to apply. Even though the bonus is low, the card is currently churnable (you can apply for it again).
Total spent: 6002 dollars in 3 months.
The strategy;
After meeting the minimum spending requirements on both AA cards, we would have 106000 miles. That amount would be enough for 5 one-way tickets to Brazil in the off-peak season. You would have to transfer 7000 miles from one account to another, since AAdvantage doesn't let you pull miles. Even better, we can potentially add a free one-way from Hawaii,  Caribbean or certain cities in USA without adding extra cost in miles.
I have written a post on adding a free one-way to award tickets to Europe HERE The same principle would apply for flights to South America. Milevalue has written a post explaining the whole process HERE You may want to call award center and check  if the agent can see availability on other airline partners that don't happen to show up online.
My first attempt at award mapping! Basically, we would add a one-way flight from St. Lucia to the ticket from Miami to Rio. The whole flight should price at 20000 miles plus tax, as long as our trip starts in the off-season. For the flight to St. Lucia, you have an option of getting Chase BA Visa  that comes with 50000 Avios sign-up bonus after spending $2000 in 3 months. That amount would take care of 5 one-way tickets from Miami to St. Lucia.
Now onto our return tickets from Rio. The sign-up bonus  from both US Airways Barclay's cards would equal 80000 miles. Since currently you can redeem them on American flights, that amount would take care of 4 one-way tickets from Brazil. Note that flights have to be on American metal, though in a few months, that may change.
However, before you book them, make sure there is a 5th seat available. Then call Alaska Air, who partners with American, and redeem their miles for that 5th ticket. Remember, we got 30000 miles from their co-branded card.
CLICK HERE  to view different redemption options on Alaskaair. They  range from 20000 on American (one way) or 25000 miles on LAN (one way) in the off-season. If we redeem our US Airways Dividend miles on American metal, our search with Alaska Air miles would also be limited to those flights.
I hope it makes sense. As always, feel free to email me or ask a question in the comments section. I mentioned before that I am no travel hacker, so there may be  a better way to do this challenge. Routing through Guam, perhaps?
If you get  the miles needed and all of this seems too daunting, you can always hire an award booking service, like Pointspros. I get no commission for your referral. As always, award chart can change at any time, plus there is  a challenge of finding so many award tickets. Fortunately, you can use the miles to go other places if things don't work out!
Author:
Leana
Leana is the founder of Miles For Family. She enjoys beach vacations and visiting her family in Europe. Originally from Belarus, Leana resides in central Florida with her husband and two children.